We would be delighted to organise a unique Wolfie Adventure experience for you and your partner. In every case, we want to make sure every expectation is met and every detail considered. Please let us know how you would like to be contacted initially and I will get back to you immediately. A video call seems to be the best first introduction for many, however, please see below for other options, which may be more convenient for you. I personally would love to hear from you with any questions or to organise your bespoke adventure trip to our wonderful lands. Kind regards, Garry.
Note – Garry will have to check all partners, accommodation, ferries and activity availability.
Simply contact Garry with your required dates and he will get back to you with confirmation
of costs and availability.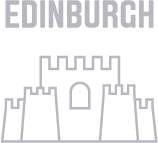 clear sky
2° C
1° C | 4° C
1.79

m/s
83

%
1014

hPa
Dec 7, 2023

light rain

5° C

Dec 8, 2023

light rain

7° C

Dec 9, 2023

moderate rain

7° C
Wolfie Adventures 93
Constitution Street
Edinburgh
EH6 7AE
Mob: +44 7794 990494
garry@wolfieadventures.com
CREDITS
ISLAND PARTNERS
Bette Temming – Flodigarry Hotel
Ashley Thomson & Alan Pirie – Gleneagles Hotel
Guy Harrowere – Harris Tweed
Alexander MacLeod  – Harris Distillery
Terri Mcallister – Kings house hotel
Alistair MacKay – Local Farmer near Mallaig
Jonathan MacKay – Local Farmer on Harris
Angus MacLeod – Hotel Hebrides & the Machair kitchen
Afrika – Sligachan Hotel
Fiona Strauss – Fingal and the royal yacht Brittania
Stephen Dunn – EV Ecosse
Liam Hanlin – Audio Consultant
Hannah Williams – Model & Testing
Rob Tomkins & Lorimer Macandrew – Explore more media
Nikola Grabacic – Ignite your Brand
James McBeath – JRM All terrain engineering
Paul Connelly – Connelly Design
Dara King – Tuff Trek
Ben Dobrowolski – BCD mobile car valeting
Rainer Danner – Höfats
Fiona Strauss – Fingal and the Royal Yacht Brittania
Terri Mcallister – Kingshouse Hotel